ABOUT ME

"Bernabé changes the keys and alternates instruments in works where it is not specified what should sound. And this is one of the musician's favorite freedoms, a freedom that he comes to the fore after a well-studied process where academic discouragement and personal intuition go hand in hand « Marco Antonio Molín Ruiz cite> h3 >

Marco Antonio Molín Ruiz (Huelva Information)

strong>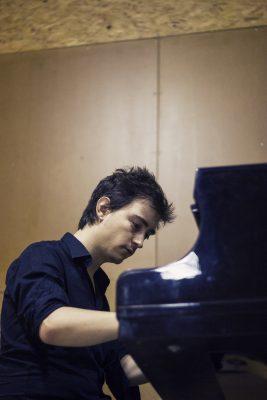 Music is Bernabé's passion, and since childhood he has always been playing an instrument. At the end of 2014 he was lucky enough to be accepted at Berklee College of Music to study the Professional Music Diploma in Boston, unfortunately due to logistical problems he had to decline the offer.
His musical influences on him are varied. Not only did he get to play the violin in the Huelva conservatory orchestra, but he also studied piano professionally. Since he finished his piano studies in 2012, he concentrated his efforts on developing the skills necessary to compose music for audiovisuals. During 2011 he took an online course at the University of Zaragoza to learn how to use the Cubase sequencer application. In 2012 he began taking classes via Skype with Leon Willett, a composer known among other works for the video game Dreamfall: The Longest Journey and the Star Wars: The Clone Wars Season 5 trailer. With him he studied subjects such as harmony, counterpoint, instrumentation, orchestration. , music styles for cinema, virtual instrument editing in Kontakt, and orchestral music simulation in a virtual environment. He also received classes from Pablo Fernández-Cid, doctor in telecommunications, deepening his understanding of synthesis.
He has written and produced the music for a documentary and a corporate video produced by VTH Producciones. He has also orchestrated and virtually simulated two compositions by Angel Samos Luna for an Atresmedia library of orchestral resources. He has also had the privilege of being Leon Willett's assistant as well as the producer of a custom orchestral library for him. Working on this project he learned to use the UVI synthesis engine (MachFive 3 and Falcon) and deepened his understanding of sampling.
In addition to the previously mentioned job and training experience, he has also developed his skills as a music tutor and teacher online.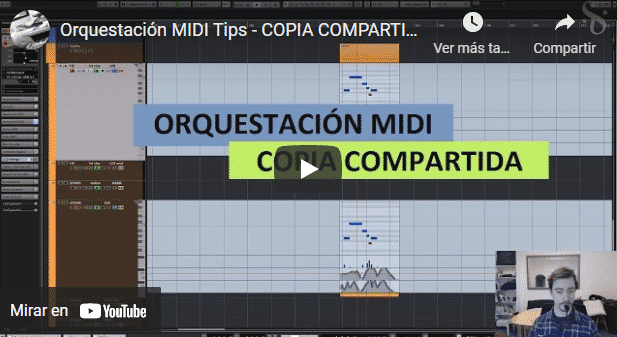 https://www.youtube.com/watch?v=HS0wxwVLLQI I want to show you today one of my most important tricks when making a Mock-up and I also tell you about the Shared Copy in Cubase … haha This technique can also be applied in Logic. In the video I...