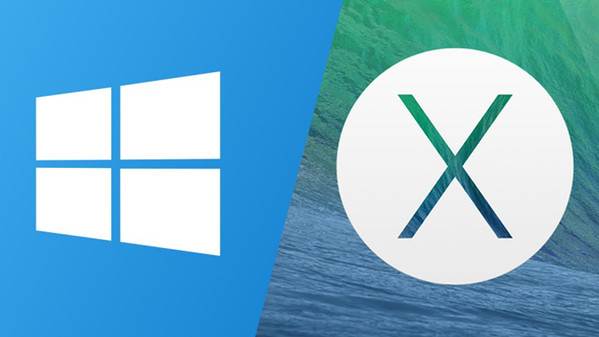 Sounds like a post title called for controversy, right? But it is not my intention. I'm going to tell you about my experience and that of some professionals I know, they are not speculations.
To start a bit of background information.
My computer: Mac Pro of the old ones
Processor: 2 x 3.46 GHz 6-Core Intel Xeon (12 cores + 12 virtual cores = 24 logical processors)
Memory: 64 GB 1333 MHz
Storage: 3 SSDs Samsung EVO PRO of 500 GB for Operating Systems and Libraries + 2 TB of HD to store
Operating Systems: OS X Yosemite (10.10.5) + Windows 10 (Boot Camp)
In addition, I also have a Surface Pro 4 (Windows 10), an iPhone and an iPad. By this I mean that I do not consider myself a fan of any particular brand but of what suits my needs.
My template:
There are 49 instances, 40 of them Kontakt, the rest Play, Omnisphere, Falcon and some other.
Between the operating system (Win or OS X), Cubase and my template (loaded in the DAW or VEP 5) takes about 32GB of RAM.
This is my second orchestral template. The first one was made to work on my previous iMac and was obviously quite trimmed. This second template tries to cover as many articulations and orchestral timbres as possible, so it takes up more RAM and requires more CPU.
Having said that, I will tell you about my experience.
This orchestral template has never worked quite well on my Mac Pro. When working with instances in Cubase I often had to render over 10 MIDI tracks. I realized that Play was the one that caused the most problems. These problems were of the type clicks and undesirable artifacts.
I thought VEP 5 might fix my problem so I migrated my entire template to this app. The problem was not solved. Tried infinite combinations in the settings. At one time, fiddling with Play's Streming options worked for me. But these changes were not permanent. Sometimes they worked and sometimes they didn't. It also didn't work especially rebooting and loading everything again.
The problem is not RAM (it only occupies half of what I have), nor «slow access» to libraries (I have Samsung SSDs). The problem is CPU.
The thing is that another professional had already told me something about that. That OS X was not effective in the use of multithreaded and virtual processors with its large staff (almost 50 GB of RAM), with a Mac Pro somewhat less powerful than mine. But using Windows installed with Boot Camp suited him perfectly. It worked not only for him but for a study partner as well.
I didn't want to believe it, I wanted to give OS X a shot. Let's be honest, OS X is very comfortable. But these problems are intolerable. You can't spend hours fiddling with settings to see if any of them «plays the flute.» So I have spent the whole weekend installing everything in a partition with Windows, to see it first hand … My surprise … It is that it worked the first time putting the same configuration that I had in OS X. I have tried it several times since yesterday and it's perfect for now.
I won't be able to give you more details until I have been working on Windows any longer, but this is my experience and that of other professionals working with large templates in Windows and OS X.
A shame… with how comfortable Apple's operating system is. Also, I have now lost a key to do keyboard commands (the Command key works Home in Windows). But I'll enjoy an orchestra without annoying clicks.
What about you? What is your experience?